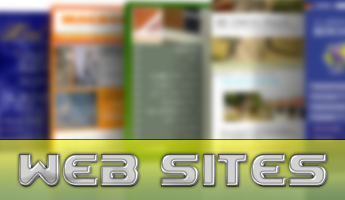 Our programming team can design the base structure of your website and personalize it to the image of your enterprise or organization. Your visibility will be increased and you will get new customers from the visibility offered by Internet, and it will give your actual customers a web protal where they can get help for continuous business. Your trained personnal will be able to add or modify content on your website without technical knowledge of website design. Ordinateurs Laval is specialized in turnkey operation websites, while offering great technical support to your staff to help them when appropriate. We are also specialized in high speed website hosting, again with turnkey operation. If you want a quality website, without the complicated technical aspects, it's Ordinateurs Laval that will be able to supply it to your organisation. Your staff will have personalized training sessions and support to ease their work maintaining your website.
We are creating and developing personalized Internet websites.


You can find on this page the list of our websites realization since 1997. Done by Ordinateurs Laval, these sites are using the latest Web technologies and are built usingt the best Internet Content Management System (CMS). A CMS gives you the oportunity to add or modify contents to your website without the technical knowledge. You can visit the following sites by clicking on the links. Some are only in French, but our sites can be multi-lingual, like the site your are on now. Our servers are monitored 24/7 and we do not let them being overused like some discount website hosting does. All our servers are backed up automatically, so, in cas of problem, the websites stay protected against lost of data to the highest possible degree. The Internet accesses to our servers are very high speed connections that can go up to 100mbps and using different routes in case of a ISP breakdown.
The current website is designed by us... Obviously !
In the websites list that we designed and host, many small cities and municipalities; because we are specializing in municipal websites. We are hosting the City of Rivière-Rouge wewbsite for many years now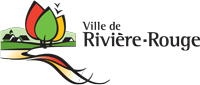 . We offered a professionnal training to city's staff members responsible for the website content. So, they are now adding and modifying content on the City's website without the need for a programmer or high technical knowledge. We are still there, in the background, to help them in case of technical support that they may need from time to time.

This technical support is offered on a yearly support fee for the duration of the hosting. This approach permits to the City's management team to receive technical support anytime and help them keeping the website on the best possible shape. So, they now own a TROUBLE FREE website. We also offer e-Mail server hosting if you need it. We also offer different options, a SPAMSHIELD e-Mail protection is available to protect your e-Mails from unwanted e-Mails. Our e-Mail servers are accessible over the POP3 or IMAP protocols in secured encryption or not. Our servers are always up-to-date with the latest technologies available on the market. So, if you want a TROUBLE FREE website
and have all the possibilities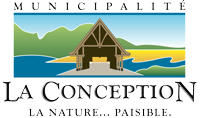 , you can trust us. Visit our customer's websites to get an idea of all we can do for you. You can also see some customer's websites that are hosted on our servers, but they do their own design. You will find these in the hosting section of this website. Here is a list of all the services offered by our company;
Design and conception of your website
Regular back-ups of your website
Protection against intrusions
Technical support to your web authors for the content of your website
Training of the content's authors for your website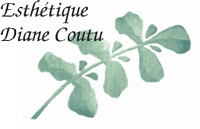 Bilingual or multilingual websites
Ask one of our technicians to estimates your needs and offers you the best available service for your needs.